O body swayed to music, O brightening glance, how can we know
the dancer from the dance?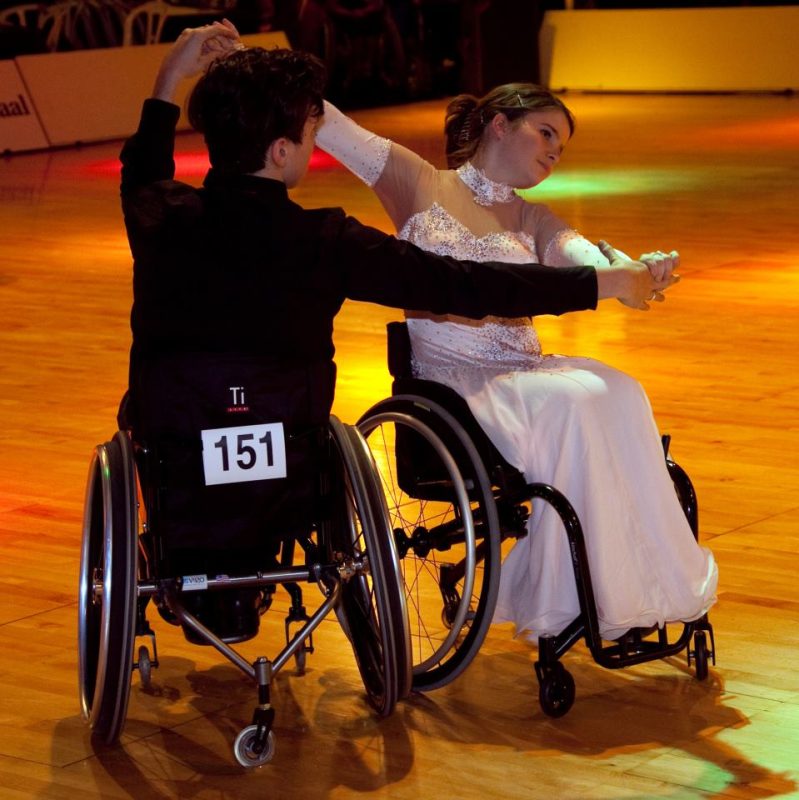 At the age of 9 I started wheelchair dancing. Pretty soon I got the hang of it and, in addition to dancing recreationally in a group, I also started to participate in competitions in duo (2 wheelchair users).
In 2009 I decided to stop with the recreational part and to fully focus on competition dancing. I also took private lessons to improve my level, with very nice results. Since then I have been Belgian and BeNeLux champion several times. In 2014 my dance partner and I promoted to the highest category in wheelchair dancing and we were allowed to participate in European and World Championships.
In addition to duo, I decided to dive into solo in 2 disciplines (solo ladies, solo freestyle), with results. That same year I took the bronze medal at the European Championship in solo freestyle! In 2017 I achieved a nice 5th place at the World Championship. I have already participated in several international competitions and after these good results I have a taste for more! I have worked hard for years to compete at the highest level and to succeed is a dream come true.
Since 2018 I have focused entirely on solo dancing. And that same year I can call myself Vice-European Champion! Right now I belong to the top of the world and aim to one day become: World Champion.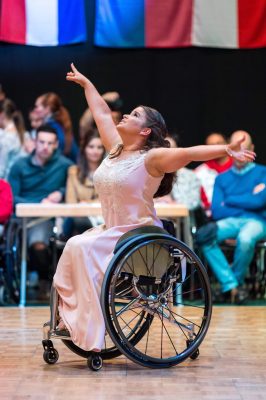 You can book me for a performance at your event