With my story of strength, perseverance and how to become bigger than your obstacles, I inspire people from all over the world. 
I have spoken at events, but also in school for the medical courses.
Different topics can be highlighted during the presentation:
My life story: How to become bigger then your obstacles.
Life in a wheelchair: the good, the bad and the ugly
Life as a wheelchair athlete: How a dream became reality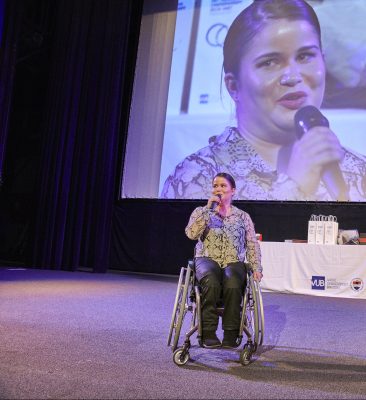 "Sofies life is not normal, but extraordinary. She fights so hard and achieves amazing things."