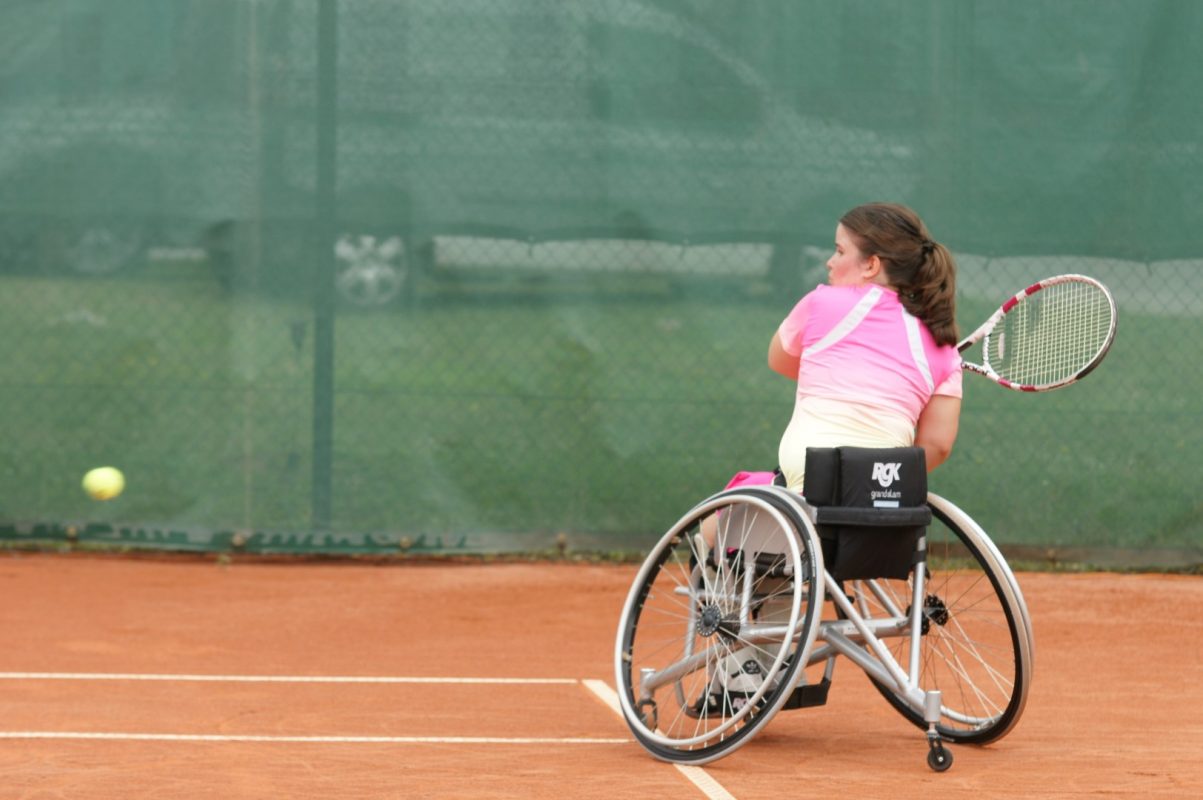 Unfortunately, I could only train at the youth group untill the ago of 18, since then I have to do everything myself. I found my own team and so I am ready for the future! Because I started playing competitions later than dancing, I still have a longer way to go, but sincs I gratuated from college, My full focuss is on my sports. This is paying off, at the moment I am in the top 100 of the world!
At the age of 9, I discovered, besides wheelchair dancing, also wheelchair tennis! In contrast to wheelchair dancing, I had no idea international competitions existed. So for a couple of years I played for one hour a week, just for fun.
Untill I got selected for the talented youth group at the age of 16. I learned about the world ranking, international competitions and even THE PARALYMPIC GAMES!
Since then I am multiple Belgian Champion and at the moment 2th in Belgian on the Women ranking.