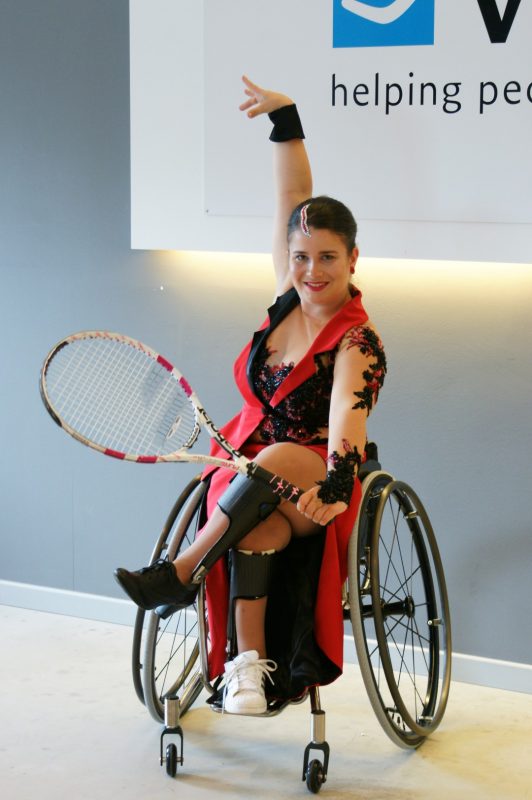 Hello, My name is Sofie Cox, I was born on the 9th of July 1994 and live in Hasselt (Belgium). I was born with Spina Bifida, because of this I need a wheelchair outdoors.
I've always been a very motivated person, who whouldn't let anything get in the way of my goals. For example I became aldermen of culture and later on I became the first Child Mayor of my city, I won the "trophy Marc Herremans" awarded to a person who is a rolemodel. In 2017 I recieved the "Trophy Paul Meyers". I also graduated as a occupational therapist and received the X-factor award from my college.
But my most beautiful memories I experience while doing my sports. I am a wheelchair tennisplayer and wheelchairdancer, both at international level.